Favorite Links



Baby Boutique Sales
Baby Boutique Sales brings you sales and specials from your favorite online baby boutiques! Find deals on boutique childrenís clothing, hair accessories, and much more. Want to post your own sale? Itís FREE!

Baby Grins
Your stop for everything baby.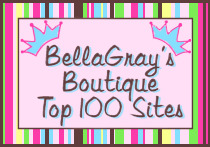 Bloomers For U
Custom Made To Order Bloomers, and Pajamas.
New items: Petticoats and Corsets!!
NOW Offering ~~Embroidery for your Bloomers and Pajamas!
Renaissance, Victorian, SCA, Medieval, Civil War, Bridal, Maternity, Plus Size Clothing and Bloomer Pajamas!


Grins and Giggles Bowtique
Unique, quality made hair bows, Baby Hair Bows and Baby Head Bands for every little princess.

Myshabbycottage Top Site List
Click Here to Visit Posh Babies Boutiques

Posh Little Tutus
Luxury Hair Bows, Pettiskirts, Tutus, Newborn Headbands, Infant Headbands, Crochet Headbands, Pageant Headbands, Little Girls Tutu Dresses
Top Sites List
TopSiteLists
My Link - A Fabulous Selection of Products

Free Search Engine Submission
Featuring the top 100 Snazziest Sites on the web for girls of all ages!

Find
wedding showers
and
bridal expos

The Cinderella Company
Childrens Themed Birthday Party Event Planner